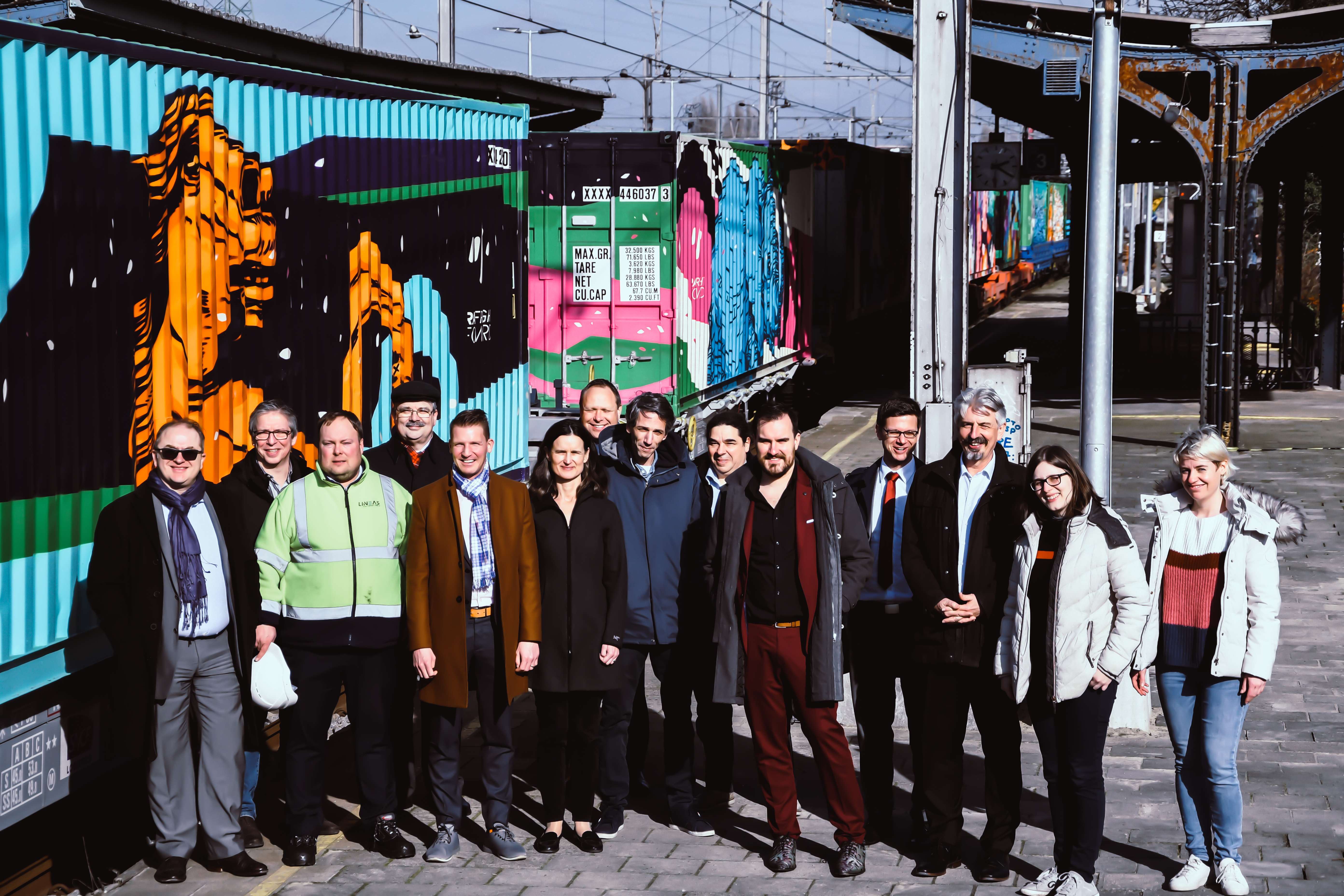 On invitation of the RU's participating to the Noah's Train initiative, the Management Board and RAG members of RFC North Sea - Med visited the Noah's Train that held a stop for an event in Brussels. 
Noah's Train is an initiative of Rail Freight Forward, a coalition of European rail freight companies which are committed to drastically reducing the negative impact of freight transport on the planet and mobility through innovation and a more intelligent transport mix.
The coalition has the ambition to increase the modal share of rail freight to 30% by 2030 as the macro-economically better solution for European growth. It strives to engage railway undertakings, infrastructure managers and policymakers across Europe in acting to realize this modal shift.
The Management Board of RFC North Sea - Med spoke out its full support for the initiative by the Rail Freight Forward coalition.
All information can be found on the website of Rail Freight Forward: https://railfreightforward.eu/