Edito

The year 2017 marked for Rail Freight Corridor North Sea – Mediterranean its biggest rise in terms of freight traffic.
Focus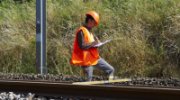 Coordination of works
- Coordination of works files are published on RFC NSM web site and updated at lea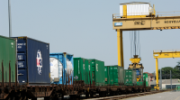 The Corridor Information Document (CID) contains all necessary information on the conditions of use of the corridor.
News
RFC North Sea – Med will be at the Rail Frieght Day in Vienna on the 6th of December 2018.
The intermediate update of the Performance report 2018 for the 1st semester 2018 has been published.
Home