Edito

The year 2017 marked for Rail Freight Corridor North Sea – Mediterranean its biggest rise in terms of freight traffic.
Focus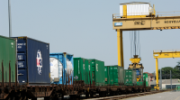 The Corridor Information Document (CID) contains all necessary information on the conditions of use of the corridor.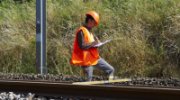 Temporary Capacity Restrictions (TCR) files are published on RFC NSM web site and updated at least twice a year, further to TCR
News
We want to build bridges across Europe. RFC North Sea-Mediterranean participated to the executive board side event on the Leipzig ITF2019 together with RFC RhineAlpine on 22 May 2019. Following this event, a press release of both executive boards was distributed. You can find it in the news.

2018 marks a pause in the 4-year continuous growth on rail freight traffic on our lines.
Home